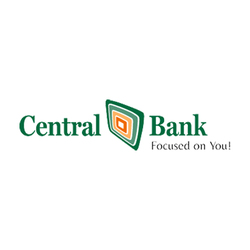 Mortgage Loan Processor
Sorry, this job has expired.
Tampa, FL
$40,000.00 – $60,000.00 Annually
Central Bank opened in 2007 as a full service, independently owned Florida bank, specializing in serving the banking needs of individuals and small businesses.

Job Description:
We are looking for a qualified individual to process residential loans in our NEW Tampa location. The ideal candidate will have at least 3 years' experience working for a bank or mortgage company. Candidates must be knowledgeable of Conventional, FHA, VA and Construction loan guidelines.

Duties & Responsibilities:
• Manage individual loan pipeline workflow, from origination to closing
• Work with Loan Officers, Clients, Realtors, Underwriters and other third parties in gathering pertinent information to close loan files in a timely manner
• Verify and validate supporting documentation to ensure loan qualification
• Participate in the effectiveness, efficiency and workflow of the team
• Demonstrate compliance with company policies, underwriting guidelines and lending-program requirements

Experience requirements:
• Knowledge of residential processing, underwriting and closing procedures
• Experience with Mortgage Cadence Loan Platform would be a plus but not required
• Good knowledge of FNMA/FHLMC and FHA/VA loan guidelines
• Attention to detail
• Excellent communication and organizational skills
• Must be able to problem solve
• Self-starter
• Knowledge of compliance and bank regulatory issues
• Commitment to the highest level of customer service


Central Bank is an Equal Opportunity Employer Veterans/Disabled and will not discriminate against applicants or employees on the basis of race, color, religion, gender, sexual orientation, marital status, age, national origin, ancestry, gender identity, disability, genetic testing, service in the military, citizenship status or any other characteristics protected by federal, state or local law. Central Bank also prohibits harassment of applicants or employees based on any of these protected categories.

17611